3 February 2023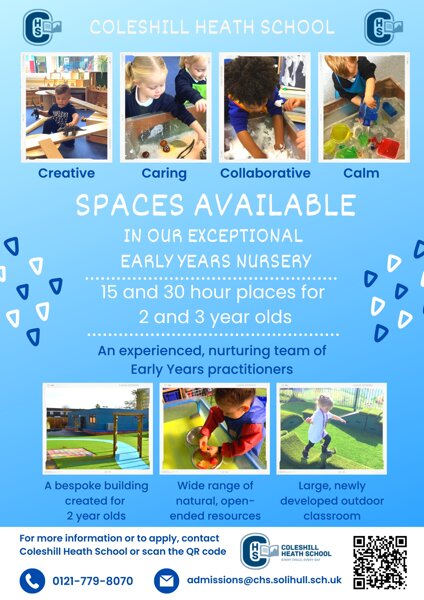 Nursery Places for 2-year-olds at Coleshill Heath School

Children who are 2 years old before 31st March 2023 may be entitled to a free nursery place for up to 15 hours per week.

Please use the following link to check if you are eligible.
https://www.solihull.gov.uk/children-and-family-support/earlyeducation2yearolds

If your application is successful, please contact us to apply for a place to start in April 2023.