We thought it would be useful to clarify our Senior Team as we continue to raise awareness with our parents and community about roles and responsibilities. Feel free to contact us with both positive and suggestive feedback.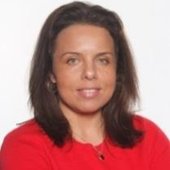 Miss N Fowles
Headteacher
Whole School Responsibility, Designated Safeguarding Lead, Teaching & Learning, Standards, Leadership, Vision, Strategic Planning and Evaluation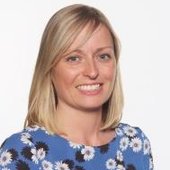 Miss C Budd
Deputy Headteacher
Strategic Lead for Behaviour, Safety and Welfare, Trained Designated Safeguarding Lead, Designated Teacher for Looked After Children and Named SENDco, Whole School Management and Organisation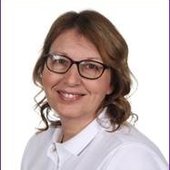 Mrs J Robinson
Business Manager
Remit: Finance, HR, Health & Safety,Premises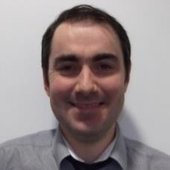 Mr A Russell
Assistant Head
Remit: Assessment & Reporting, Pupil Premium and Behaviour Lead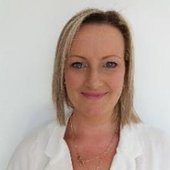 Miss R Thomas
Assistant Head
Remit: Curriculum, Teaching & Learning, Professional Development Lead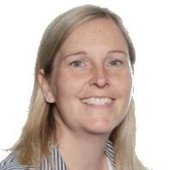 Ms S Ealing
Lead Practitioner
Remit: Professional Learning, Development and Research, Mentor: NQTs and Students, Latin Lead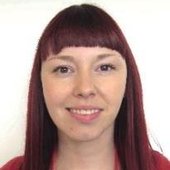 Miss T Strong
Strategic Lead: Early Years
Early Years Foundation Stage Lead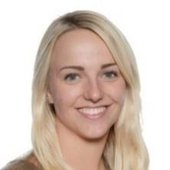 Mrs K Gallier
Subject Lead: English
Subject Lead: English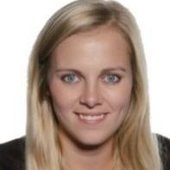 Miss H George
Subject Lead: Maths
Subject Lead: Maths, Year 6 Teacher
At Coleshill Heath our CORE PRIORITY is to adopt a high performing culture so that EVERY child receives access to a safe, successful and highly positive environment... EVERY day.
We believe 'a team' should recognise individual strengths but work for a common purpose to foster a sense of collective responsibility. Additionally, we ensure that all teachers continue to be learners themselves by providing meaningful professional development oppurtunities and reflecting on our own practices.
Staff List 2020-2021
SLT

Miss N Fowles
Headteacher
Miss C Budd
Deputy Headteacher
Mr A Russell
Assistant Headteacher - Assessment and Reporting
Miss R Thomas
Assistant Headteacher - Curriculum, Teaching and Learning

Leadership Team

Miss N Fowles
Miss C Budd
Mrs J Robinson
Mr A Russell
Miss R Thomas
Ms S Ealing

EYFS

Miss T Strong
Lead EYFS
Mrs D Johnson
Teacher Nursery - Young Explorers
Miss N Gibbs
Teacher Reception - Young Adventurers
Miss Z Bonehill
Teacher Reception - Young Investigators
Miss S Thomson
Teacher Reception - Young Creators
Support Staff
Mrs M Calthorpe
Mrs G Wright
Mrs J Harding
Miss K Palmer
Ms V Pope

Year 1

Mrs H Pow
Lead Year 1, Teacher - Milne
Miss K McCombe
Teacher - Donaldson
Support Staff
Miss L Anderson
Miss C Johnson

Year 2

Mrs K Gallier
Lead Year 2, Teacher - Einstein
Mr D Day
Teacher - Darwin
Miss C Wylde
Teacher Year 2 - Newton
Support Staff
Mr McGann
Miss T Lloyd [P/T]
Mrs Flaherty [P/T]
Mr M McCarthy

Year 3

Ms S Ealing
Lead Year 3
Miss L Boland
Teacher - Kennedy
Mr M Stevens
Teacher - Parks
Support Staff
Mrs A Hunt

Year 4

Ms C Whiting
Lead Year 4, Teacher - Curie
Mr J Fletcher
Teacher - Angelou
Miss S Hewitt
Teacher - Pankhurst
Support Staff
Mrs H Harb
Mrs E Graham

Year 5

Miss R Thomas
Lead Year 5, Teacher - Malala, [AHT]
Miss K Watts
Teacher - Mandela
Support Staff
Miss K Morrissey
Miss Hunt

Year 6

Mr A Russell
Lead Yaer 6, Teacher - Shakespeare [ATH]
Miss H George
Teacher - Churchill
Miss J Robinson
Year 6 Groups
Miss J Hayes
Teacher Years 5/6 - Inspire
Support Staff
Mrs Binder
Ms J Smith
Mrs S Turrell
Mrs Gibbs

PPA Cover and Additional Capacity

Mrs S Ealing
Lead Practitioner and member of SLT
Mrs K Faulkner
Mrs D Hall
Mrs C Holtom
Miss T Strong
Miss C Budd
Miss C Budd
SENDCO
Miss J Hewston
Phase 1 SEN support, Assistant SENDCO
Ms J Smith
Phase 3 SEN, Assistant SENDCO
Mrs D Johnson
ASD Lead

Inclusion

Mrs S Owen
Inclusion Manager: [SEMH/DSL/CP]
Mr M McCarthy
Year 1/Year 2
Mrs S Turrell
Year 3/Year 4/Year 5/ Year 6
Mr N Singh
Network Manager

Admin Team

Mrs J Ballington
Business Manager
Miss R Worrall
Office Manager/Finance Officer
Miss N Hughes
Secretarial/Admin Support
Mrs J Perry
Secretarial/Admin Support
Miss R Thorneywork
Secretarial/Admin Support
Services 4 Schools (GovernorHub)
Clerk to the Governing Body

Site Management Team

Mr T Blunn
Site Manager
Mr R Holmes
Site Manager
Mrs D Black
Senior Lunchtime/Cleaning Supervisor
Cleaning Staff
Mrs S Drew
Miss N Matthews
Mrs C Rose
Miss J Walden
Miss D York
[Relief Mrs M Horsley, Miss A Simpson, Mrs LWhite]
School Cook
Mrs J Robinson
Kitchen Staff
Miss S Barrett
Mrs K Brittle
Mrs J Rawlings
Miss J Walden
Supervisory Assistants
Miss P Bailey
Mrs J Beck
Mrs S Drew
Mrs J Freeman
Mrs J Frost
Mrs M Horsley
Mrs A Hunt
Mrs J Hunt
Mrs F Hoque
Ms C Lane
Miss N Matthews
Mrs C Ray
Mrs C Rose
Miss A Simpson
Mrs L White
Miss D York [Miss K Kelly]
Miss Strong
Mrs Faulkner
Mrs Holtom
Mrs Johnson
Mrs Salmon
Miss McCombe
Mrs Pow
Mrs Gallier
Mrs Whiting
Mr Russell